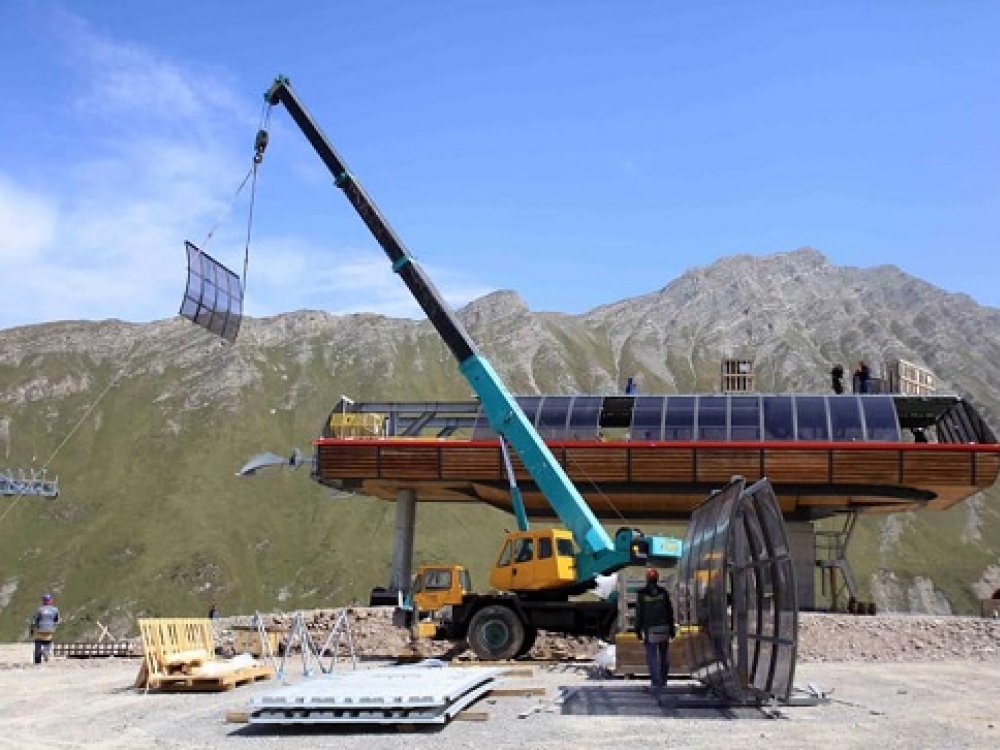 The ski resort Gudauri celebrates its 30th anniversary. Since its inception until today, the resort has taken several million tourists and has taken the forefront compared to other winter resorts in Eastern Europe. Gudauri on its anniversary offers guests new conditions. The ski resort will meet the new winter season with one reconstructed and six new cable cars. The works will be carried out by Austrian and French companies "Doplmayer" and "Poma". Thanks to this, the capacity of the Gudauri cable cars will increase by 3.5 times, tourists will no longer have to stand in line, and the ski area will increase by 20 percent.
The resort is also building a second phase of the snowmaking system, which will be completed by the winter season. The first phase of artificial snowmaking in Gudauri was carried out in 2015.
It should be noted that the "Company for the development of ski resorts" of the Ministry of Economy and Sustainable Development of Georgia constantly carries out staff retraining in accordance with European standards. This year, employees of the Company for the development of ski resorts in Georgia underwent technical training.
This year, guests can enjoy the new resort. The Ministry of Regional Development and Infrastructure of Georgia implements a number of large projects, in particular, the creation of the infrastructure of 7.5 km cableways connecting Kobi-Gudauri and the construction of 100,000 cubic meters of artificial water reservoir is at the final stage. The Kobi-Gudauri cable car will connect Kazbegi with Gudauri and enable the creation of a completely new cluster.
After Georgia was chosen to host the Freestyle and Snowboard World Cup in 2023, the resort was transformed globally due to the obligations of the host country to the International Ski Federation. Current construction must be completed by the start of the season. A master plan for the ski areas of Gudauri and Bakuriani is currently being developed.