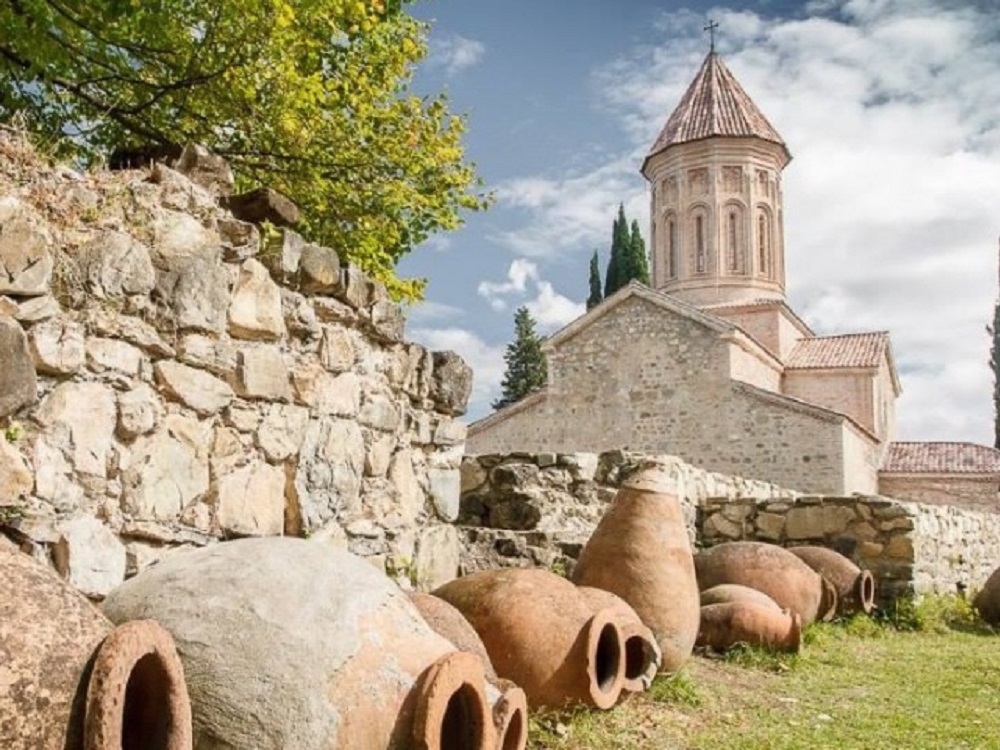 Kakheti - wine tour! / Price - 27 $
Tour date: every monday and thursday
Cost: $ 27 or 85 GEL
Route: FACTORY "KTW" - GREMI - SIHNAGI
Kakheti, how many things are there in this word! A few years ago, the whole world recognized that Georgia is the birthplace of wine.
We will begin our tour with a visit to the KTW Corporation winery, one of the largest wine producers, where we will be told what the secret of the "Georgian" wine-making technology is. After the tour we цwill try famous Georgian wines.
We will make the next stop in the once famous and highly developed city of Gremi, which was completely destroyed by the brutal Iranian Shah Abbas. The Archangelsk temple and bell tower survived to this day, and this is what the complex is now called the "Gremi Castle"
Next, we will invite you to dinner at the peasant family, where you will be served a traditional table from the Kakhetian mistress (extra charge)
The last point of our tour will be Signagi - the city of Love. Sighnaghi is a small town in eastern Georgia, on the mountainside, in the historical region of Kakheti. Center historical and geographical area Kiziki. Located on terraces connecting winding steep streets.
The cost includes:
- transport;
- professional guide;
- entry tickets;
- wine tasting.