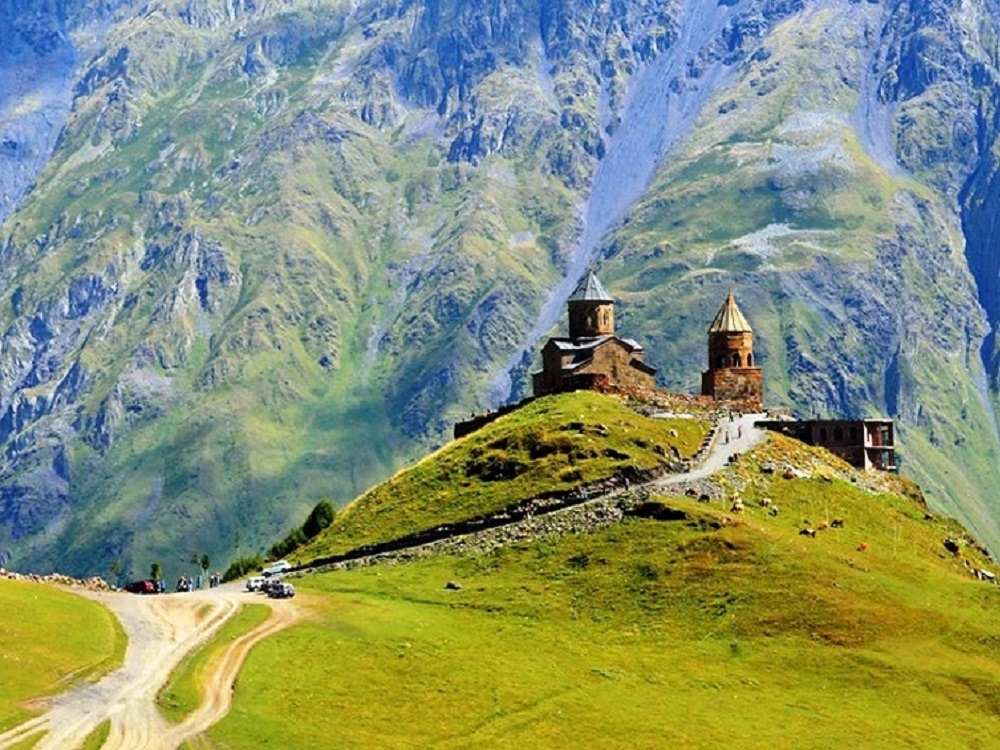 Kazbegi - above the clouds! / Price - 27 $
Tour date: every Tuesday and Friday
Price: 27$ or 85GEL
Route: ANANURI - ARCH OF FRIENDSHIP - TRAVERTINE - STEPANTSMINDA - GERGETI
So much has been said and written about the famous Georgian military road that every day it attracts more and more travelers from around the world.
"Better than mountains, there can only be mountains which you have not yet seen" - the familiar words of Vysotsky. Today we go to the mountains and feel the spirit of freedom.
Our first stop will be in Ananuri, a fortress that served as the main stronghold for the Aragvi Eristaves, the rulers of this region. The fortress arose in the XVI century and over the next two centuries served as the northern outpost of the Transcaucasian defense, blocking the road leading from the Darial Gorge.
Next we will stop at the "Arch of Friendship", which was built as an observation deck in honor of the 100th anniversary of the signing of the St. George Treaty.
The last point of our trip will be St. Trinity Church in Gergeti, located at an altitude of 2,170 m at the foot of Kazbek along the Georgian Military Highway in the Georgian village of Gergeti, just above the village of Stepantsminda. Built in the 14th century, the shrine is the only cross-domed temple in the Hevi region. Near the temple is preserved medieval bell tower.
The cost includes:
- transport;
- professional guide;
- entry tickets;
- Jeep on Gergeti.