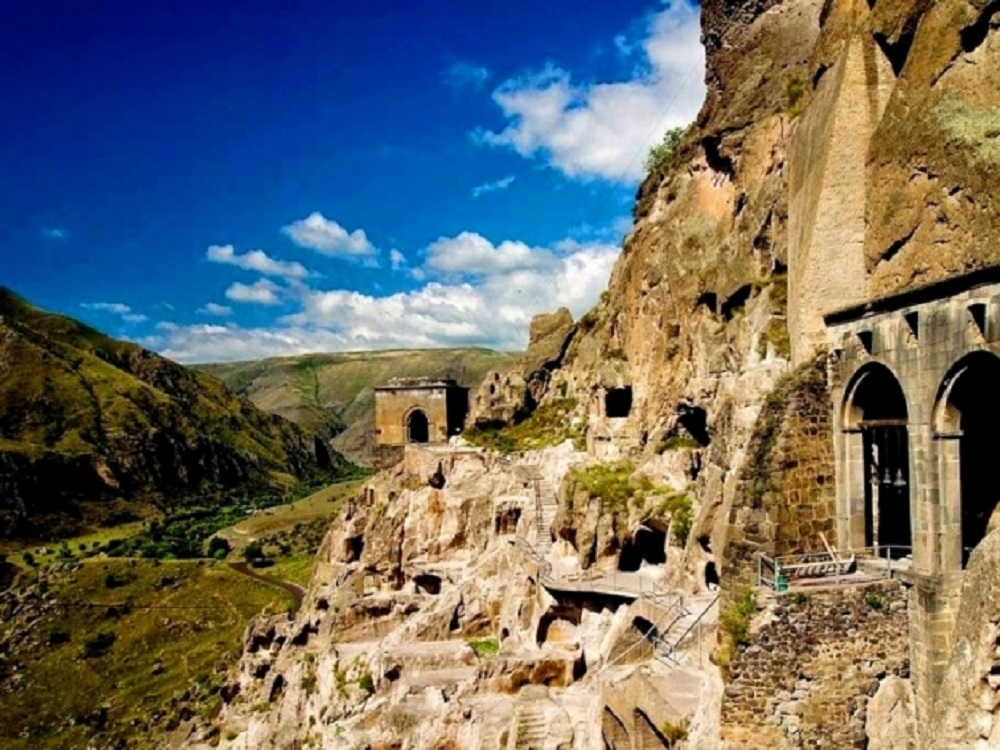 Borjomi - Green Monastery - Vardzia / Price - 42 $
Tour date: every Thursday and Sunday
Price: $ 42 or 125 GEL
Route: BORJOMI - GREEN MONASTERY - VARDZIA
Today we are going to the south of Georgia. Our first stop will be the famous spa resort - Borjomi. Borjomi city is a resort in the center of Georgia, famous for all post-Soviet space sources of medicinal mineral water. The name of the city has two Georgian roots: "Borzh" - "fortress, wall" and "omi" - "war, battle". In ancient times, Borjomi was a natural fortress, the walls of which served the mountains of the Caucasus. We will visit with you the famous Borjomi Park and try the water from Ekaterinensky spring.
Next we go to the Green Monatir. The name "Green Monastery" alone paints a picture of a quiet and ancient monastery, which is located away from the bustle of the world among beautiful high mountains, dense green forests and on the bank of a fast noisy river that carries its clear waters somewhere far, far away. In principle, the way it really is. But, most importantly, the Green Monastery is a very ancient abode, which, despite many tragic moments in its history, continues to operate today and attracts a great many pilgrims.
And the final point is the rocky town of Vardzia. Vardzia is located 18 km from Akhalkalaki, in close proximity to the border with Turkey. The city was created in the XII - XIII centuries during the reign of George III and his daughter, Queen Tamara to protect the southern borders of Georgia. Vardzia is not just cave premises that are chaotically dug in a sheer cliff. This is a real multi-storey (!) Complex with streets, tunnels and stairs leading past monasteries, temples, fortresses, baths, libraries, residential buildings, etc. In total, over 600 rooms connected by trails that stretched 800 meters long along the mountain the mountains are up to 50 meters high and eight floors high.
The cost of the tour includes:
- transport;
- professional guide;
- entry tickets.